From Permaculture Principles:
Principle 5: Use & value renewable resources & services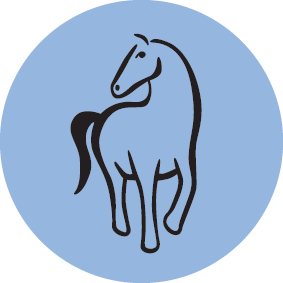 Make the best use of nature's abundance to reduce our consumptive behaviour and dependence on non-renewable resources.
The horse icon represents both a renewable service and renewable resource. It can be used to pull a cart, plough or log and it can even be eaten – a non consuming use is preferred over a consuming one. The proverb "let nature take it's course" reminds us that control over nature through excessive resource use and high technology is not only expensive, but can have a negative effect on our environment.