From Permaculture Principles:
Principle 9: Use small & slow solutions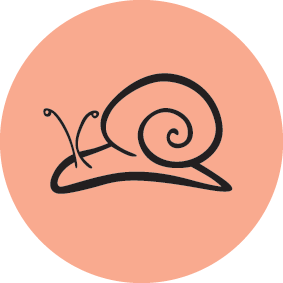 ​Small and slow systems are easier to maintain than big ones, making better use of local resources and produce more sustainable outcomes.
The snail is both small and slow, it carries its home on its back and can withdraw to defend itself when threatened. The proverb "the bigger they are, the harder they fall" reminds us of the disadvantages of excessive size and growth while "slow and steady wins the race" encourages patience while reflecting on a common truth in nature and society.